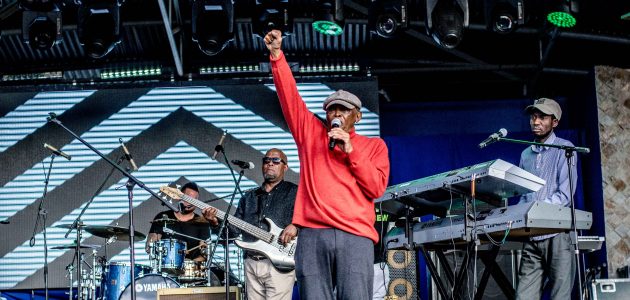 Design Indaba and Zeitz MOCAA Names Permanent Gallery After Hugh Masekela
The Design Indaba has played an instrumental role in the establishment of Zeitz Museum of Contemporary Art Africa, located in the Silo District in the V&A Waterfront, Cape Town. Design Indaba founder Ravi Naidoo provided the catalyst which enabled the appointment of global "starchitect" Thomas Heatherwick, the UK-based visionary behind the repurposed Silo building, now home to a world-class collection of contemporary art from Africa and its diaspora. Heatherwicko had spoken previously at Design Indaba years ahead of the Zeitz MOCAA project, and then again when he revealed his architectural concept to bring the disused Silo building back to life. His plan for the building was revealed live to the Design Indaba audience at the 2014 edition of the conference. Heatherwick returned to the Design Indaba speaker line-up in 2018, and his appearance in Cape Town was timed to mark the opening of the new gallery. As a thank you to the Design Indaba for the vital role it has played, Zeitz MOCAA approached Naidoo with the idea of naming a gallery after him. Instead of claiming the glory, Naidoo generously asked if the honour could rather be bestowed on venerable Design Indaba Conference speaker alumnus and South African jazz legend, the late, great Hugh Masekela, who sadly passed away at his Johannesburg home on 23 January 2018. The newly named "Hugh Masekela Gallery" is now officially open to the public.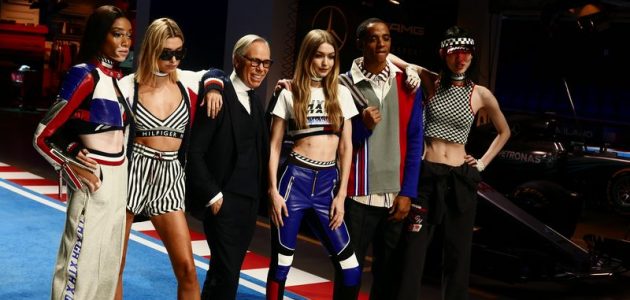 Tommy Hilfiger Takes TommyNow To Milan and Parts Ways With Gigi Hadid
Tommy Hilfiger recently announced their multi-year strategic partnership with four-time Formula One World Champions Mercedes-AMG Petronas Motorsport, becoming the team's Official Apparel Partner starting in the 2018 season. Hilfiger celebrated this collaboration with their spring 2018 collection titled TOMMYNOW "DRIVE" an experiential event that fused fashion with motor racing activation in Milano Congressi; after New York City, L.A, and London. TOMMYNOW "DRIVE" marked the global launch of the Spring 2018 TommyXGigi capsule collection and also the last chapter of Tommy Hilfiger and Gigi Hadid collaboration over the past two years. The collection featured men's and women's runway looks for the second time which was available across an ecosystem of immediately shoppable channels in over 70 countries. The show was opened by international supermodel Gigi Hadid and featured top models including Bella Hadid, Anwar Hadid, Lucky Blue Smith, Winnie Harlow, Hailey Baldwin, Christian 'King' Combs, Cordell Broadus, Audrey Hilfiger, Julian Ocleppo, Hannah Ferguson, Joan Smalls, Sora Choi, and Josephine Skriver. This was Tommy Hilfiger third instalment of the TOMMYNOW show.
Miss South Africa Dr Adè Van Heerden's LaunchesBook Club.
Van Heerden said that she started the book club because books played such an important role in her life and have helped shaped her into the woman she is today. She will be focusing on books that have taught her skills that she has needed to succeed in her life. "Books that teach us how to become the best, most whole version of ourselves." The book club will be hosted every last Wednesday of the month in Exclusive Books stores across the country. The first one took place yesterday (February 28) at Exclusive Books in Rosebank. We are scheduled to hold the next one on Wednesday, March 28, at Hyde Park; The events start at 17h30. "My book club is open to anyone who would like to attend. I would like to create an inclusive environment for any young woman who is looking to better herself and rise to the goals she has set out for herself" said Van Heerden.