My solo sojourn to Zanzibar exceeded my expectations. I was a tourist until I was woke! There are levels to this woke state of being and I'm constantly being checked and corrected.
It is Tuesday 3:40 am and my internal body clock is right on time. 5 minutes before the alarm goes off I arise from bed, spring fresh with a drop of excitement. I get ready to head to the airport for my 7am flight to Zanzibar Island, in East Africa. An island also referred to as "Unguja" by the locals. According to Zanzibar.net, Zanzibar is an archipelago made up of Zanzibar, Pemba Islands and several islets. It is located in the Indian Ocean, about 25 miles from the Tanzanian coast and 6° south of the equator.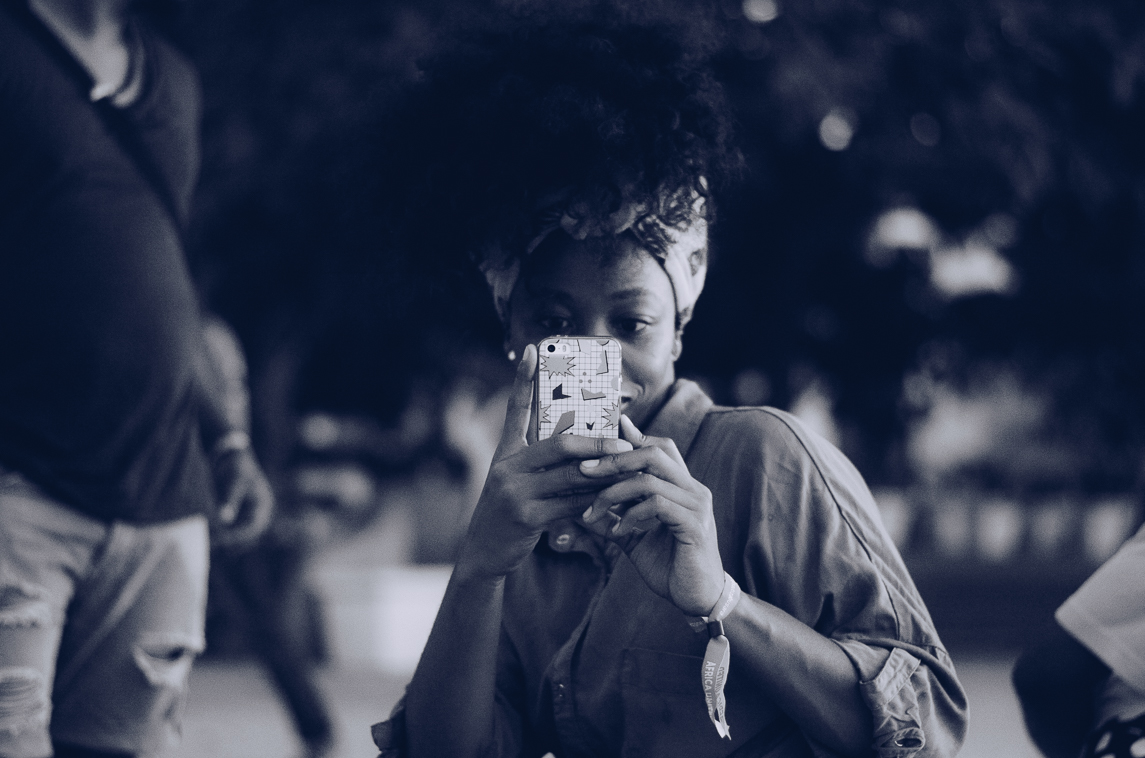 After my 3hours 30 minutes' direct flight from Johannesburg to Zanzibar City. I finally arrive at the Abeid Amani Karume International Airport. After all the immigration formalities, administration, navigation of the small basic airport and declining the overwhelming taxi drivers' ride offers. I head out to Pingwe via Stone Town. Pingwe is one of two villages located in the east of the island, at the northern tip of Michamvi Peninsula. It lies immediately to the east of the village of Kae. I arrived at Pingwe at about 2:45 pm. It took me an hour and a half to Pingwe from the airport. Disclaimer: I took a detour.
As I am settling into the bungalow, I meet Alison from Canada. She had been staying at the bungalow for a few days already and was more than happy to give me the scoop on where to go and what to do. I didn't pay much attention to her, it was low tide and the ocean was seductively calling out my name. An invite to come submerge myself within the powerful salty sea water. I obediently obliged.
So I left Alison and went about exploring my new neighborhood. The beach was pretty much empty, with a few people scattered along the shoreline. I bumped into a young French lady and a Maasai young lad collecting seashells. Another encounter was two Norwegian girls who I crossed paths with while navigating my way to the tidal pool.
Later on when I got back from my shoreline excursion. I went out for dinner at a local restaurant, two doors down from our bungalow with my new found acquaintance, Allison. This is where I had my first taste of Zanzibar Mango. Which tasted like no other mango I have had before. The taste is so good it is like a hybrid of melon and mango, to-die! Allison mentioned to me that the Maasai men around the coastal village work as bodyguards. She imparted her story of how she had met a Maasai who had recently been initiated into manhood by killing a lion. At this point I'm still a tourist and with all the fatigue and naivety I am engaging like one.
On the second day after breakfast, the bungalow manager organized a snorkeling and star fish excursion for 13:30, meaning I had the morning to myself. With that in mind I took a stroll on the beach. Before I know it, I'm being haggled for the same trip I am about to go on later in the afternoon by a local man.
I get asked, what my name is, where I am from, who am I with, why am I alone, and so on and so forth. I ask to be left alone. We walk in silence for less than 20 seconds and then basic small talk continues, we are then joined by another local selling wooden carved fridge magnets.  Shortly there after a painter joins us and asks me the same batch of questions and suggests I come to his shop to buy merchandiser he has on offer.  At this point I'm totally exhausted by both the walk and the fact that I'm starting to sound like a parrot.  I don't want to be 'the angry black girl', so I let it slide and I head back to the bungalow to chill and wait for the snorkeling expedition.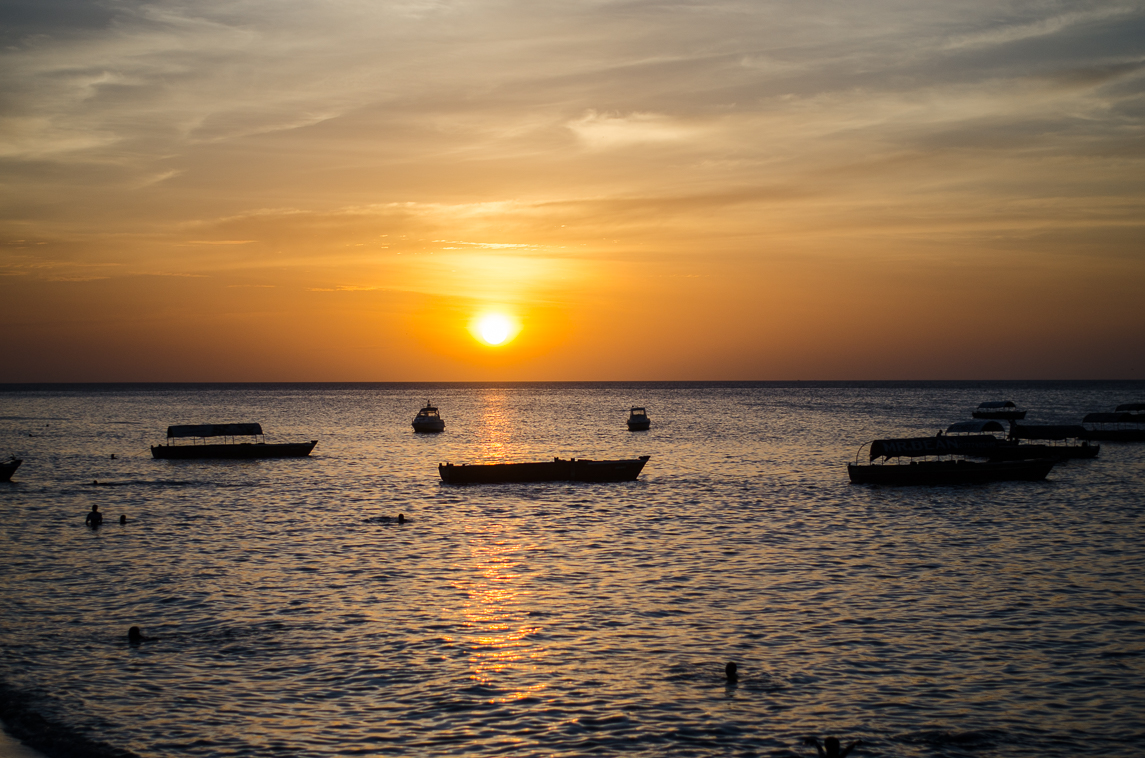 I was blown away by the amount of bright and colorful fish swimming around me and the coral beneath me. We move on to the second part of the tour to see the star fish, once again I'm blown away by how beautiful it is out there!
On day three I had an urge to go swimming with dolphins. I shared this with one tourist midst conversation who then told me that he also wanted to do the same but he had read that dolphins don't like to swim with people. I ponder over this for a little while and instead I decided to hire a bicycle and ride around the village. While bike riding I see a few of the village woman and young girls napping on the veranda, whilst the boys play football. I ride around furthermore and whilst leisurely cycling the village, it dawns upon me that I haven't seen much of the woman on the beach. Which is mind boggling since the beach and the village are all within 500m radius from the main road. Anyway, the heat becomes unbearable to cycle further, so I ask for a lift to Michamvi for sundowners and music. Michamvi is a beach village in the southeast corner of Zanzibar, popular for its beautiful sunsets.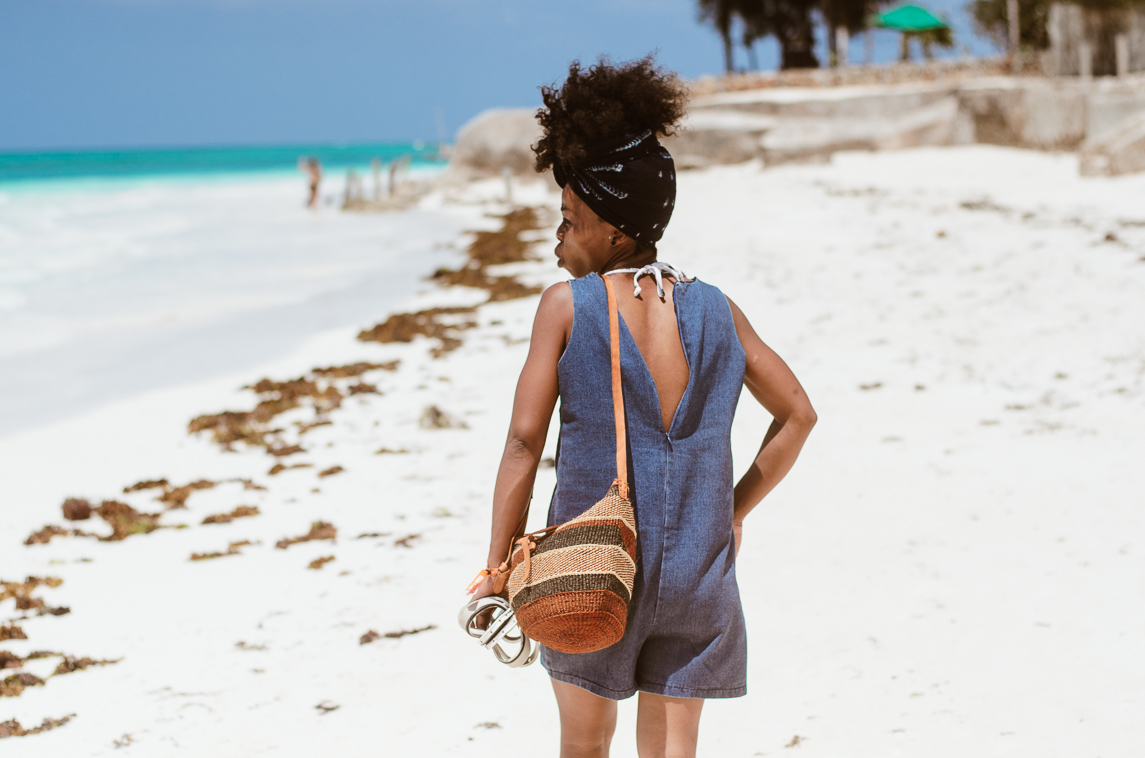 It is here that I have my first encounter with a Maasai named Joshua.
Joshua begins making conversation by asking me the same questions I had been asked the previous day by the local hagglers. Strangely, I take a liking to Joshua so I switch the conversation over to him and quickly realize that Joshua's English is very basic and the questions he was asking were not only rehearsed, but that is all the English he knew. Shortly after we are joined by Simon who knew his way around the English language well. I communicated with Joshua very well, with Simon translating for the both of us. At this point a part of me is furious for not knowing Kiswahili language. After purchasing a few ankle Maasai bracelets from both of them. I walked away feeling some type of internal turbulence, that's been brewing since I got Zanzibar. Anyway, I park the feeling and head to the sunset bar. I settled on a swinging lounger and ordered my first beer. Since my arrival on the island I had attempted to read a book I brought along on the trip. However, between the unbearable heat and my parked feelings, I simply couldn't read, so I abandoned the book and moved to the bar.
Wasn't long before I heard Samantha, a young Israelite who worked in Zanzibar as a volunteer, say to her male friend (a local) "… don't be easy like a Maasai!" When I heard this, I no longer wanted to be a passive observer, so I asked her what she meant by that. She goes on to spill the tea. Basically, Caucasian women, mostly European women, travel to Zanzibar and "hire a Maasai" for the duration of their stay all in the name of trying out different dick aka midlife crisis! Ed note: Tourism sex is a real thing.
I was hazy and starting to come out of my internal turbulence. I was officially no longer a tourist, I had no choice but to be woke. Pieces of the puzzle were coming together. While I am pro-choice, the irony of being on an island that was once responsible for slave trade on the east coast of Africa and now discovering that slavery still existed. Just that now slavery had a modern currency – prostitution under the guise of bodyguard.
I thought about this for the 7 days I spent navigating Zanzibar, especially when I arrived in Stone Town. What a smart cover up! Come to think of it I must have seen hundreds of Maasai men out and about daily but not even one Maasai woman was spotted. I guess it fuels the economy and keeps the local women docile and dependent. But how sustainable is the economy in Zanzibar as a whole? It seems to be largely dependent on tourism and the use of American dollars vs the local currency. Using two varied currencies still seems so bizarre to me.
How many people in Zanzibar can afford to have an American bank account? I was told that in order for foreigners to buy or own property or land they must partner up with the locals. What I witness was that the locals were more of the hired help than business partners, especially so in how service was delivered. There was no sense of ownership from those who were in apparent partnership than those who were on the everyday hustle, and oh boy do they know how to hustle!
Midst conversation en route to Nungwi village, situated in the northern end of Zanzibar Island. One of my friends whom I bumped in to whilst in Zanzibar said:  "I wonder how Africa would be like if colonialism had not happened. If the colonizers had left Africans and the African continent alone and allowed Africans to live as they lived and with time developed as they see fit. Allowed Africans to be the true pioneers, inventors, artists and nurtures that we truly are." 
I can't help but want that for Africa right now.