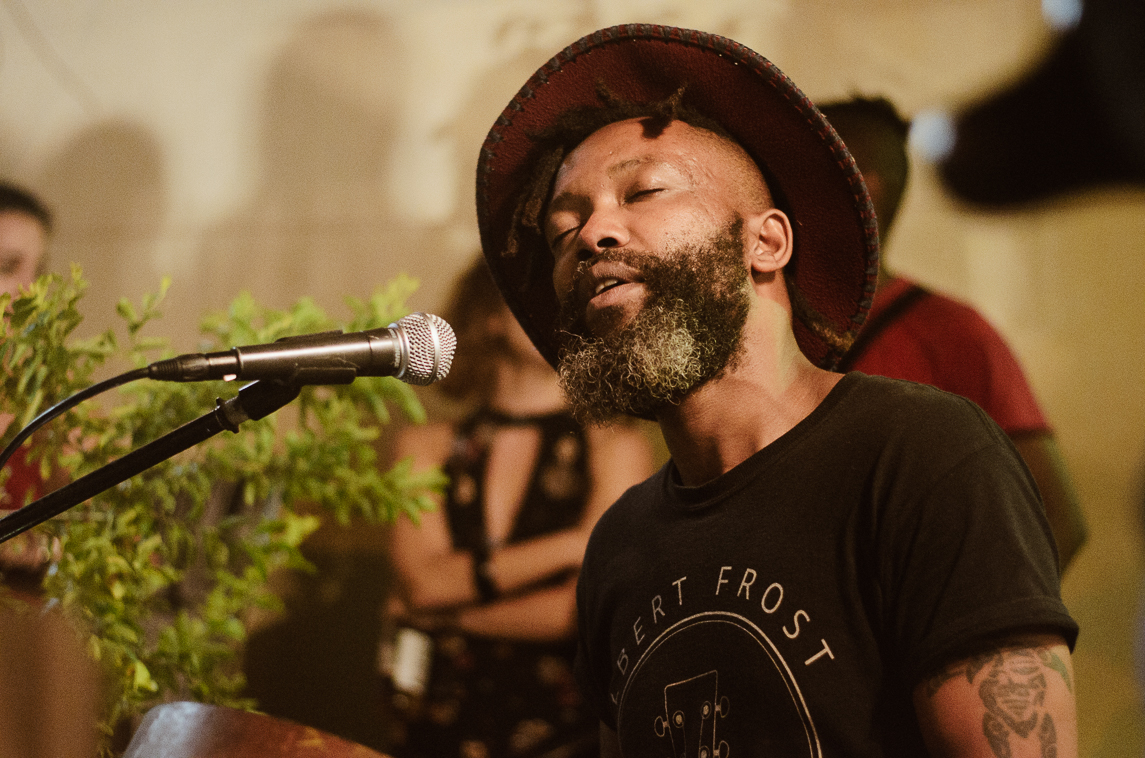 After a much needed night rest at Mozaika Lodge in the heart of Maputo. I slept in, had breakfast, read a chapter of a book by the pool after a swim. Thereafter, took a walk through Maputo city center to Kwetu Neighbourhood market. Kwethu means Home in Swahili. A monthly free event nestled in a residential area called Polana but commonly known as Museuo because this is an area where Museum of The Natural History is situated.
Kwetu Neighbourhood Market was started by Jess White in partnership with Sady Kambari Ndori in October 2017. The market is one of White's passion projects under his company, Akum Agency, which also deals with independent artist management, bookings, promotions, and creative production. Asked why he started the event White said "because there's was nothing like this in Maputo. The idea of bringing fashion, music, and food together. Everything in Maputo is stuck in cultural centers and it is rigid."
The market takes places first Saturday of every month inside and outside, the quaint Kwethu restaurant. Which gives you the option to socialize inside or outside whilst having a meal, a drink and a conversation. As expected the event starts off slow, however, later on, the crowd increases and people start to spill out on to the pavement and streets.
Kwetu restaurant is owned by Sady Kambari Ndori. On the day of the market, he serves an East African fusion buffet at 500MT inspired by his upbringing. He was born in Congo, raised in Rwanda and moved to Mozambique in 2014 and started his restaurant in 2016. He says he started his entrepreneurial journey ' out of desperation for a job'. Passion for food only came at a later stage. " I studied IT engineering at school. I am not a cook. I found out that I had a passion for it later. The more people liked my food the more I enjoyed it " said Ndori.
Things are a little chilled at this market. It attracts an eclectic mix of people. Such as; Mimi (artist and writer, who usually works within the feminist fraternity in Mozambique ), Marilu (feminist activist ) Daniela Mondlane (fashion stylist and blogger ). Professionals and romantic partners, Ana Raquel De Jesus Machava and Wilford Regina Machili who are the founders of, Maputo Cinema Festival.
With about ten vendors selling artisanal and crafty collectibles such as artisanal and organic soap brands Yakoko and Mbeu owned by Raphael Amaral and Margarida Soares; handmade accessories by Kheha, and Claudia Francisco who manufactures coconut oil brand called, Ma Vie En vert and Sofia Lima who owns wax print accessories brand called Do Sul and others.
On the music offering, there was: a live performance by a reggae artist, Ras Skunk. Tavares Cebola, a writer who doubles up as a DJ under the stage name, DJ Onion Complex. The new up and coming female DJ V, V for Vagina, who is being currently mentored by Jess White. Jess says that he decided to mentor music artist manager, Filippa Mondlane into a DJ as there are a limited number of female DJs in Mozambique.
Closing the evening was Urban Village's attention-grabbing and spirit chanting performance that was deeply rooted and highly vibrated it summoned the dark heavy clouds above to open up, weep and heal. So if you ever find your self in Maputo on the first Saturday of the month. Feel free to pop by Kwetu Neighbourhood Market to get a sense of Maputo